Mobile Ideas. Designing cultural institutions
Details

14 January 2014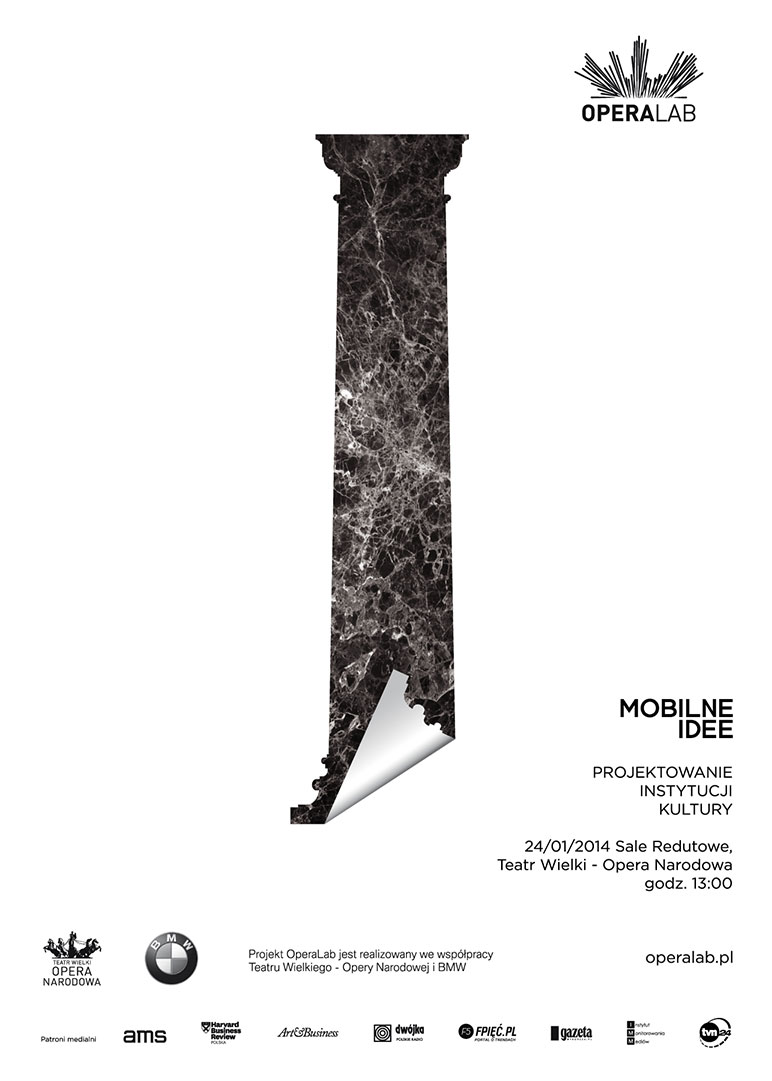 Mobile ideas Designing cultural institutions
24/01/2014/ Redutowe Rooms/ Teatr Wielki - Opera Narodowa

What is the function, role and potential of contemporary cultural institutions?

What are their main tasks?

A meeting devoted to designing the future of cultural institutions will inaugurate the Mobile Ideas cycle within the frame of the OperaLab think-tank set up by Teatr Wielki – Opera Narodowa and BMW.

About Mobile Ideas

Mobile Ideas is a cycle of meetings expounding upon the concept of the OperaLab cultural think-tank, which moves the project to the plane of discussions and workshops. During the planned meetings, culture managers, sociologists, artists, designers and the business community will share their experiences and debate the future and the condition of the contemporary art and the city, possibilities of their development through innovative arts programmes. The Mobile Ideas programme is designed to put in practice the research assumptions of the OperaLab project, thus allowing integration of the creative, academic and business communities, in accordance with the concept, according to which the strength of today's culture derives from its interdisciplinary character and openness to dialogue. A broad look and innovative thinking translate into effective actions. Mobile Ideas provide an intellectual space for culture. Held at the Redoubt Rooms of Teatr Wielki – Opera Narodowa, it is the first such initiative in Poland.